Briar Chapel is one of the best places for families to live in North Carolina. It offers residents a great mixture of urban and suburban living. It's best known as the home of the University of North Carolina at Chapel Hill, the first public university in the US and the only one that awarded degrees in the 18th century. The area has many restaurants, cafes, entertainment options, and public parks that families will love.
If you are moving to Chapel Hill and don't know where you want to live, you've come to the right place! Our team at the
Trish Lowe Group
has put together a comprehensive guide. Here is everything families need to know when choosing a neighborhood in Chapel Hill.
How to pick the best neighborhood for your family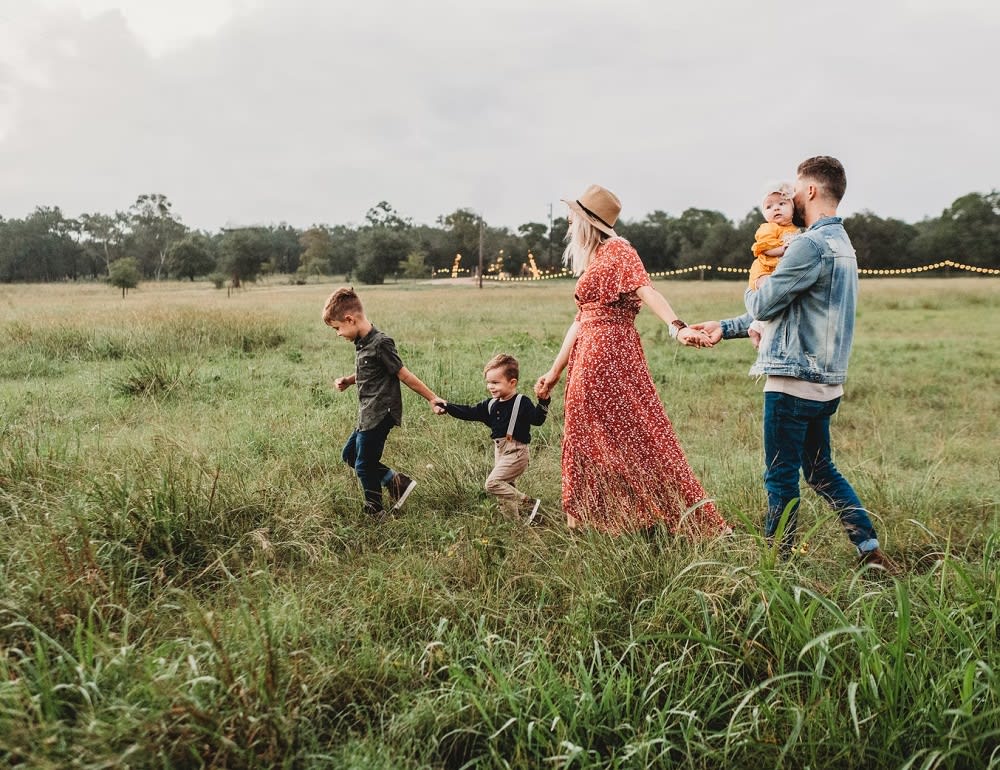 When looking at Chapel Hill houses for sale, choosing a neighborhood for your family is nearly as important as choosing the right home. But how do you know what neighborhood is best for your family?
Ask the right questions: What makes the neighborhood special to you? What are the most important features of the neighborhood? Does it offer quieter or busier streets? Is it close to shopping and restaurants? Is it a newer development or an older neighborhood? Keep in mind that the preferences of every family member matter.
Take a look around the neighborhood: Take time to walk around the neighborhood at different times of the day to get a sense of its highs and lows. Pay attention to the condition of the houses, landscaping, sidewalks, and streets. It's important to feel comfortable in the area you'll be calling home, so make sure to visit the neighborhood at various times: during the morning commute, on a weekend, and later at night.
Research local school options: Families with young children will be eager to learn more about the types of schools in Briar Chapel. Consider whether public or private school is best for your family, and make sure to schedule a school visit to get a sense of the type of education your child would receive there.
Consider commuting time: Being a working parent is not easy, and you want as little commute time as possible. Try the route during rush hour to determine how long it will take to get to and from work. Consider whether the route is easy to manage and whether you'll be going with or against the traffic.
Amenities: Look into family-friendly amenities like playgrounds, swimming pools, and activity programs. If your children will grow up in this area, you'll want to ensure that there are plenty of things for them to do – and for you all to enjoy as a family. Family members responsible for running errands will want to map out where to get gas, stock up on groceries, meet friends for dinner, and schedule medical appointments.
Briar Chapel stands out as a family-friendly neighborhood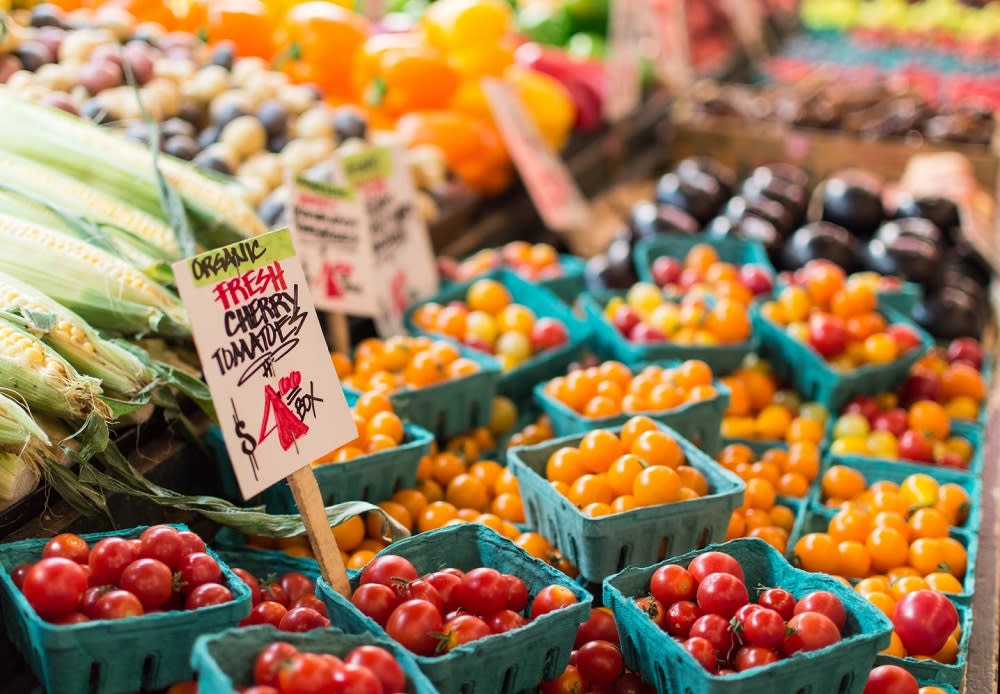 Briar Chapel
is one of the largest planned communities in Chapel Hill and holds a treasure trove of well-designed homes. It offers the connected and active lifestyle most families crave, with 20 parks, 900 acres of open space, and several resident events.
Living in Briar Chapel offers access to exciting activities in the area. You can find fresh produce at Raleigh Farmers Market, stroll downtown Chapel Hill, or even check out the beautiful flora at the North Carolina Botanical Garden. You can also explore your artistic side and experience the local culture by attending many of the events organized by the Ackland Art Museum.
The area is also filled with fabulous dining options that the entire family can enjoy. Briar Chapel's Veranda features a retail and dining section worth checking out. Capps Pizzeria has some of the best wood-fired pizzas, and OY'A Cantina is the go-to place for authentic Latin American cuisine. If casual is more your speed, grab a BLT from Merritt's Grill, a burger from Al's Burger Shack, or devour some barbecue at Hillsborough BBQ Company.
Chapel Hill is full of pristine parks, hiking spots, and picnic spots that are perfect for families to spend time together – all of which are within a short drive from Briar Chapel. Located along the Eno River, the Riverwalk is a favorite among residents and is perfect for bike rides. If you want to spend time in nature, lace up your tennis shoes and head to the Carolina North Forest or the Occoneechee Mountain State Natural Area. Your family will have fun discovering the wildlife and walking trails. Alternatively, rent a boat or kayak and spend a day at Jordan Lake.
Briar Chapel residents also enjoy proximity to major employment hubs like Research Triangle Park, Durham, Raleigh, and other big-name employers. World-class health and medical facilities like Duke University Hospital and UNC Medical Center are only short distances away. The Veranda also offers healthcare essentials to Carolina Convenient Care.
Residents enjoy resort-quality amenities like a water park, event lawn, fitness center, playground, outdoor cabana, indoor party space, and more. Raising a family here often feels like a vacation. If you're looking for houses for sale in Briar Chapel, contact a real estate agent at Trish Lowe. We'll help you find the perfect home for your family.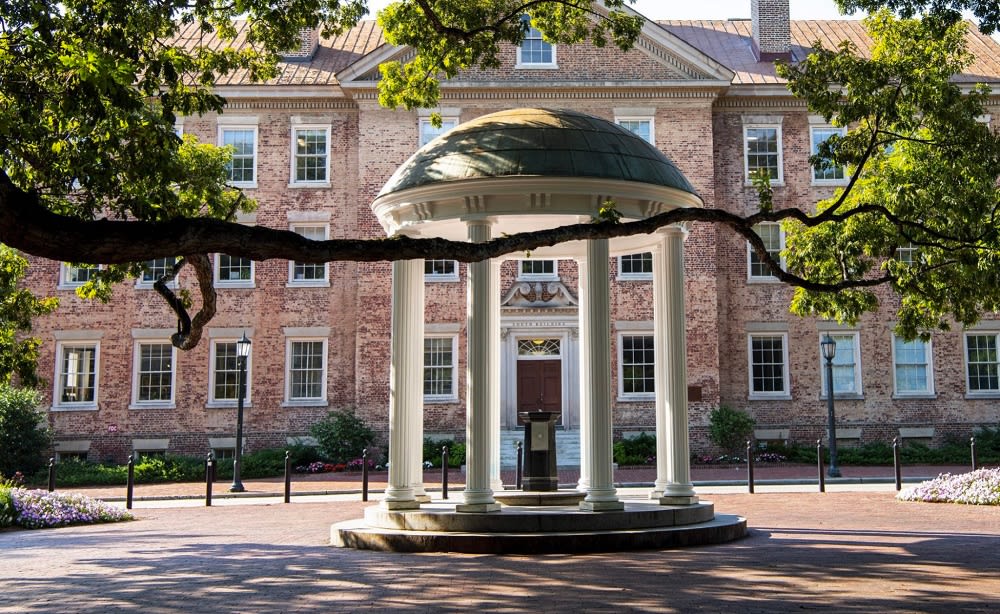 Photo courtesy of UNC Chapel Hill
Other Chapel Hill neighborhoods worth considering
The Preserve at Jordan Lake
The Preserve at Jordan Lake
is a gorgeous community located just off Highway 64 between Apex and Chapel Hill. It exemplifies lakeside living and offers pristine views of the rolling woodlands. The community blends small-town charm with modern conveniences and features over 100 stately homes with beautifully landscaped surroundings. Some of the common features of The Preserve homes include oversized garages, hardwood floors, all-brick exteriors, and stone exteriors.
Residents of The Preserve enjoy an endless list of amenities, including a luxurious clubhouse and pool. The clubhouse features a full suite of workout equipment to help you stay fit year-round, while the swimming pool offers respite from the hot summer days. The pristine outdoors allows you to escape the world and enjoy nature by walking the trails.
The strategic location of The Preserve at Jordan Lake offers a retreat from the hustle and bustle of city living while offering easy access to work hubs. It's located a few minutes from
Highway 64
, 30 minutes away from the
RTP
and
Downtown Chapel Hill
, and 40 minutes from
Downtown Raleigh
. The
Chatham County School District
serves this community.
The Preserve at Jordan Lake is perfect for young kids with two tennis courts, a pickleball court, a basketball court, and a play park. These amenities also feature lighting for when you want to enjoy evening games with the family. There are more than 2 miles of private walking trails to stretch your legs throughout the community. You can head to The Grille after exploring the outdoors. It's open for breakfast, lunch, and dinner and offers a wide variety of quick and easy meals.
Suppose you are interested in raising a family in a Chapel Hill neighborhood that offers plenty of opportunities for spending time outdoors. In that case, The Preserve at Jordan Lake is an excellent choice. Contact Trish Lowe Group today for help purchasing a piece of The Preserve at Jordan Lake luxury real estate.
The Oaks

Originally developed in the 1970s as a premier golf community, The Oaks offers unparalleled proximity to golf courses and luxury homes. The real estate market here boasts everything from move-up homes to luxury estates and multi-million mansions. The lot sizes are considerably larger, with impressive designer frontages and perfectly manicured lawns.
While it's not a gated community, the tree-lined streets, traffic-calming design, and abundance of cul-de-sacs help preserve the neighborhood's peace. The luxury homes feature everything residents want to match their discerning tastes – spa-inspired baths, chef's kitchens, fitness centers, and private theaters, among others. The area also offers great architectural diversity with styles ranging from Colonial and Traditional to Spanish and Craftsman designs.
Even though it's known for its country club vibe, The Oaks has plenty to offer families who reside here. There are many opportunities for shopping, dining, and other activities. The country club itself offers aquatic programs, fine dining, tennis courts, and events throughout the year that are fun for the whole family.
The
University of North Carolina at Chapel Hill
is minutes away, and it only takes 15 minutes to get to the Research Triangle Park. Schools near The Oaks include St. Thomas More School, Culbreth Middle School, and Rashkis Elementary School.
Find the perfect family house with the help of a Chapel Hill realtor
We encourage you to browse through homes for sale in Briar Chapel listings. An experienced real estate agent at
Trish Lowe Group
can help you find a family home that ticks all the boxes. We can also help you narrow down your Chapel Hill neighborhood options by providing local insight and helping you choose the right one for your family.