Even the cleanest home can miss a little bit of dust. This can be a bad sign for a listed house. Knowing how to keep your house from collecting dust can go a long way toward ensuring that it stays as clean as possible.


Meanwhile, if you intend to sell a property in Durham, Raleigh, or Chapel Hill, Trish and her team at
Trish Lowe Group
are here to help. Continue reading to learn how to ensure your listing doesn't collect dust.
Invest in a doormat

Potential buyers come with dust from outside when they visit your house for viewing. Investing in exterior and interior door mats would help trap dirt and keep it from creeping into your home.


If you're wondering which type of doormat best suits you, look for a mat with tough fibers, which can scrape debris from your visitors' shoes. It's also durable and resistant to mold and mildew. A rope-textured or woven coir mat is your best option if your house is in a rainy or snowy area. Textured nubs can trap excess dirt that the outdoor doormat missed for your indoor doormat. A good coir mat should be reinforced with a rubber backing to keep it grounded in place, especially during the wet season. Don't forget to wash or vacuum these mats regularly to avoid dirt buildup.
Keep the door and windows closed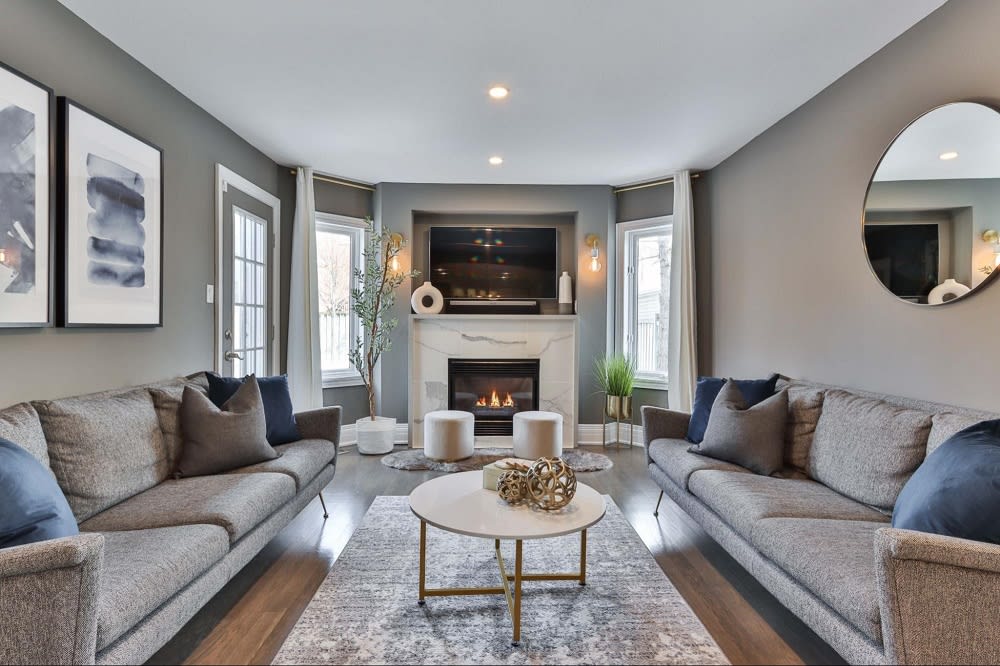 Photo courtesy of Unsplash
This may seem odd, but keeping your window open to get some fresh air increases the amount of dust that gets into your home. Dust enters a home through mold spores, pollen, and other airborne pollutants. You can see all of these on the window sills. Since we're talking about listed property, keeping your windows and doors closed isn't a big issue.


However, it's crucial to open them once in a while. This will add fresh air to your home and make everything smell better. Nobody loves stuffy house smells. Therefore, if you want to keep buyers attracted to your home, it's best that you open your window frequently but not long enough to allow dust to build up.
Forego the carpet

Doing away with your carpet seems to be a drastic move. Again, your house is on sale. A rug will most likely hold a lot of dust and release it once you or your viewers step on it. If you have hard-surface floorings such as vinyl, stone, tile, or wood, there's no need to have a carpet.


Even with the need to do away with your carpet, it still plays an important role in a home, especially if it's being listed. For instance, it improves the aesthetic appeal of a sitting area, which can work to your advantage for your sale. That said, you must adopt various ways to keep your rug free from dust.


Some measures include regularly vacuuming to keep dust from getting deeper into the carpet or hiring a professional carpet cleaning service to clean it.
Do an old-fashioned dusting

An old-fashioned dusting goes a long way in keeping your house free from dust. It includes different procedures to ensure the house stays as clean as possible. Start by removing all your items and dusting every piece of furniture one at a time.


For the next step, take a dusting cloth to wipe your furniture. A specialized microfiber cloth is best suited for this step since it will attract and hold the dust particles. This kind of fiber doesn't leave any residue as a spray cleanser would or cause dust to fly around.


If you see dust traveling around, it's crucial to clean the furniture. Take a vacuum cleaner or a broom—depending on whether you have a carpet or hard-surface flooring—and clean around them. An excellent old rug beating can also come in handy at this point. Look for a wire, plastic, or rattan rug beater, take your carpet outside, and beat all of the dust out of the carpet. This works much better than vacuuming.
Wash your bed sheets and pillowcases regularly

On average, you should change your bed sheets and pillowcases every week. However, assuming you don't spend time on your listed house, doing it fortnight works, too.


Now that you understand how frequently you should wash them, don't forget to check your sheets' labels to see how to clean them. Most sheets are washable in a washer with enough liquid detergent. It's also advisable to replace your sheets with other ones once you're done.
Keep clutter to a minimum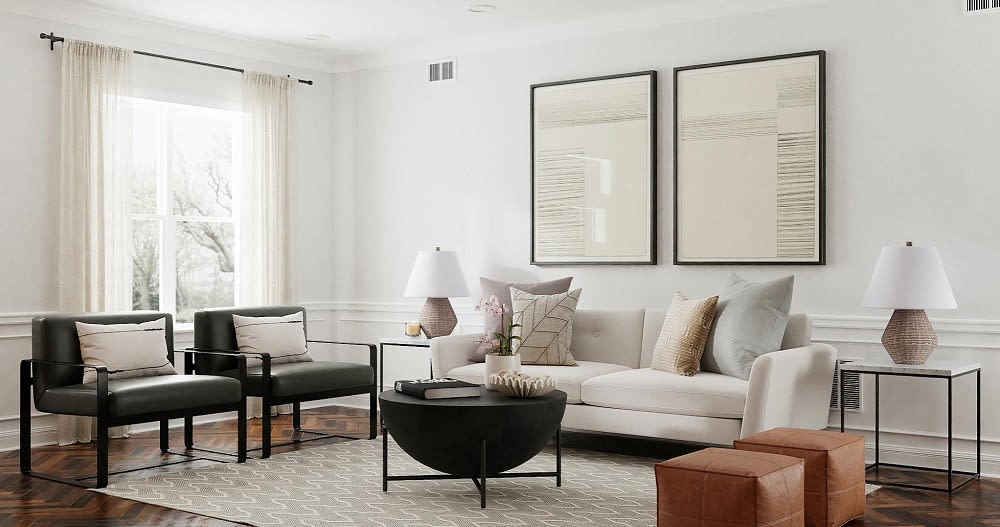 Photo courtesy of Unsplash
Having less stuff around your house means that you'll have few objects that attract dust or where dust can settle. If you look around your house, you probably don't need every item you see. After all, the house is being listed, and potential homebuyers will bring their own items.


The best way to reduce your clutter is by checking for duplicate items sitting around, whether you've acquired them intentionally or not. You should also check for any items that aren't used regularly.


For items you can't do away with, such as seasonal decorations, put them in a box in the attic or basement. Ensure that your storage back is a heavy-duty bag to keep dust off your decorations.
Do away with static electricity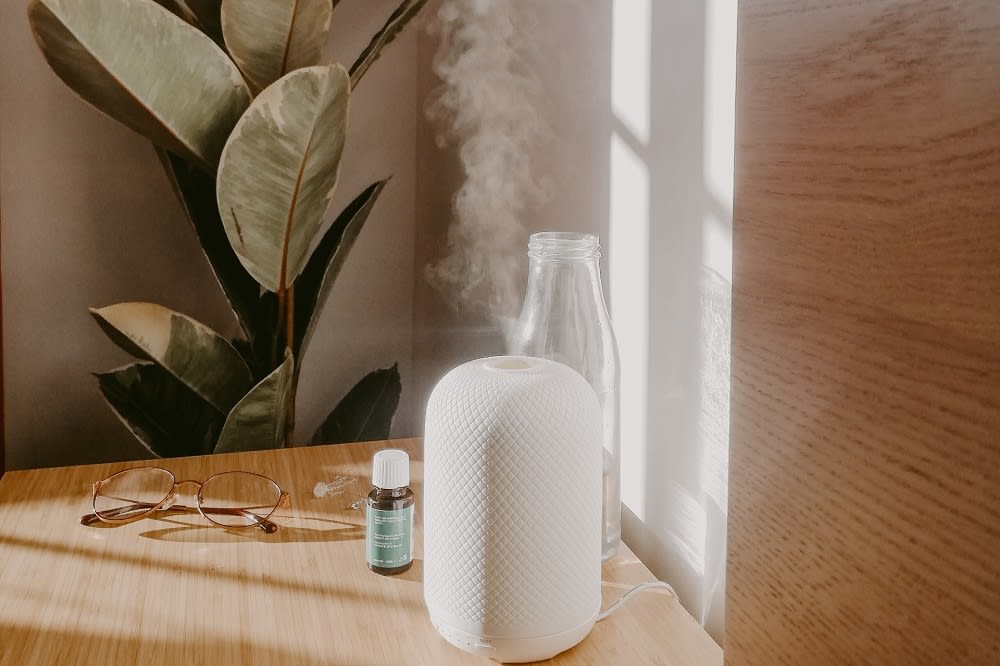 Photo courtesy of Unsplash
The presence of
static electricity in your home can attract dust
to your space. This is hugely contributed by dry air and certain synthetic materials. The most effective way to reduce the amount of static electricity in your home is to install a humidifier.
A humidifier adds more moisture to your room, keeping the air moist and reducing the ability to attract dust. Install a tabletop humidifier if you want to keep the air moist in a single room or a whole-home humidifier that works with your HVAC system.


You can also reduce static electricity in your rugs and carpeting by spraying anti-static spray on them. Adding some indoor plants to areas with softer flooring will also increase the humidity levels and decrease static charges. Finally, using a fabric softener and keeping your clothes locked in the closet will reduce their ability to attract dust with static electricity. If possible, keep your stray cotton and polyester fibers in a garment bag. This will keep them clean and minimize their ability to attract dust.
Invest in a good vacuum cleaner

You can't ignore the importance of a vacuum cleaner in keeping your listing free from dust. However, not all types of vacuum cleaners are best suited for the task. Several factors make a good vacuum cleaner. For instance, you must assess your preferred vacuum cleaner's performance and cleaning ability. It should be easy to use and include quality and relevant attachments.


Your vacuum cleaner should also come with a built-in
HEPA filter
to trap the smallest dirt particles. Vacuum at least once a week or more frequently, depending on the traffic in your house.
Replace your furnace filter

The furnace filter has a significant role in keeping a house free from dust. Therefore, replacing it would play a considerable role in keeping your house clean. A well-functioning furnace filter will prevent dust from blowing back into your home. You can choose an inexpensive pleated paper filter or a reusable electrostatic one.


Note that the frequency of replacing the filter varies according to the level of foot traffic you have. If you receive quite a lot of people, you can replace it monthly, especially during the winter or after two months if you receive quite a few people.
Clean your plants
Photo courtesy of Unsplash
Those nice-looking indoor plants can be a significant dust collector in your home. Therefore, take a microfiber cloth and brush off the dust. You can also add a mayo polish to the leaves to improve their glisten. This will not only keep your place free from dirt, it'll ease the leaves' ability to absorb sunlight.


It's no secret that dust can significantly put off your potential clients once they visit your listed house. With the above tips, you can rest assured that your house will remain sparkling clean and possibly help you close your deal as fast as possible.


Selling your home is much easier if you partner with a realtor. Trish Sweeny-Lowe of the Trish Lowe Group offers the best real estate services to anyone seeking to buy or sell a house in Raleigh, Durham, and Chapel Hill. Her unparalleled services and attention to detail are to be reckoned with, especially when selling your home.
Contact her
today and experience exceptional real estate services.

*Header photo courtesy of Pexels