Buying and selling luxury homes is an open secret that's part art and part science. Changing homeownership stress-free isn't a standardized process with a one-fits-all, plug-and-play concept. Whether it's pricing, marketing your home, or finding the best home to buy, you should optimize every step of the process to get the best deal.
Preparing your home for sale may work for you by pushing your home up the price scale. A higher position on the price scale creates more appeal to a subset of buyers with a lot of money to spend and a smooth change of ownership process.
Getting ready for the market also gives you, as a buyer, the leverage to negotiate the best deal and get value for your money. Here are seven tips for buying and selling your home with less stress to help you edge out the competition:
Work with a realtor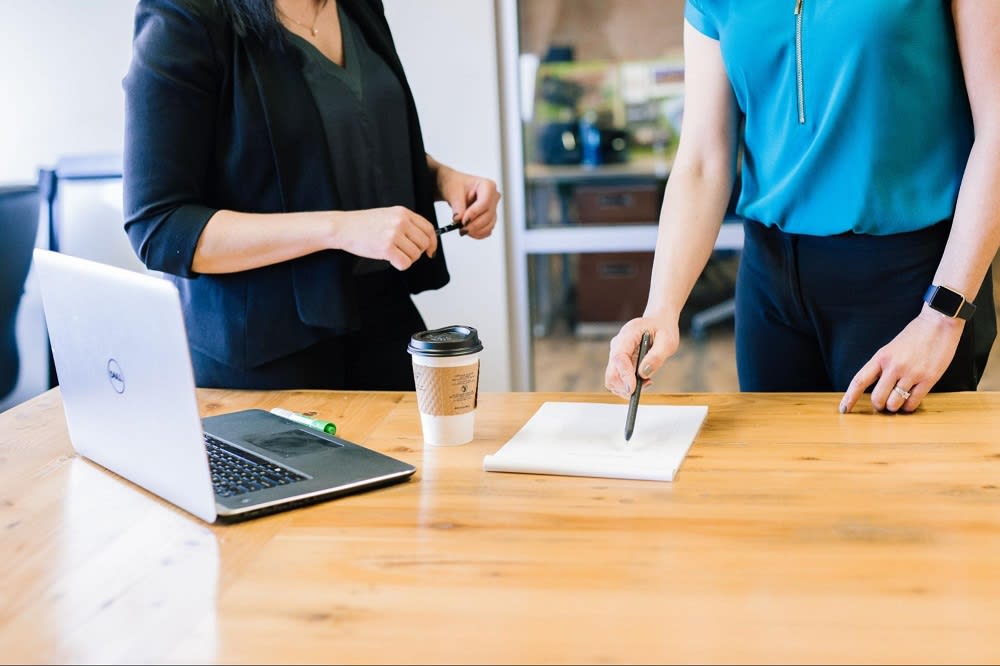 Photo courtesy of Unsplash
Real estate agents might come off as expensive, demanding a hefty commission, but for sale by owner (FSBO) may work against you in the market. For starters, the house may receive fewer views from potential buyers since realtors will rarely show an FSBO house.
Hiring a realtor as a seller

Selling via an agent helps you avoid the emotional aspect that an FSBO seller may hold for their house. Owners tend to have a sentimental attachment to their homes and may value them more than their actual value at the standard market rate. Selling through an agent grounds you and ensures your house is listed at a competitive and feasible price.
Agents are also better equipped to take negative feedback during the sale and negotiation stage than the owner since they're emotionally detached from the property. Negative feedback may lead to conflict between potential buyers and the property owner.
Real estate is an engaging and demanding job that needs you to be available full-time to show clients around the house and respond to inquiries. FSBOs will drain the energy from the seller and take up resources meant for more profitable activities.
Agents are well-connected and have access to comprehensive, fruitful networks that can get your house sold within the deadline. There are a lot of unfruitful and baseless inquiries in real estate. Working with an agent helps weed them out.
Selling a house yourself may expose you to legal risks, which agents are well adapted to handle. Real estate agents have better protection through their professional licenses.
Hiring a realtor as a buyer

Hunting for a house to buy is time and resource-consuming. Getting help from a realtor might be the wisest decision you make in your quest to own a home, unless home shopping is your favorite hobby.
If you have a list of specific qualities you are looking for in your future home, a real estate agent will lead you to what you need and guide you through the whole process. Realtors put the needs of the buyer ahead of their own. As well, the code of ethics defined by the
National Association of Realtors (NAR)
ensures that your relationship is transparent.
Realtors are price experts through their vast experience. Anyone can conduct research online and determine the price of a home, but only a qualified real estate agent can assess the home in question and determine whether the price is right.
Take advantage of the Internet/sell or buy online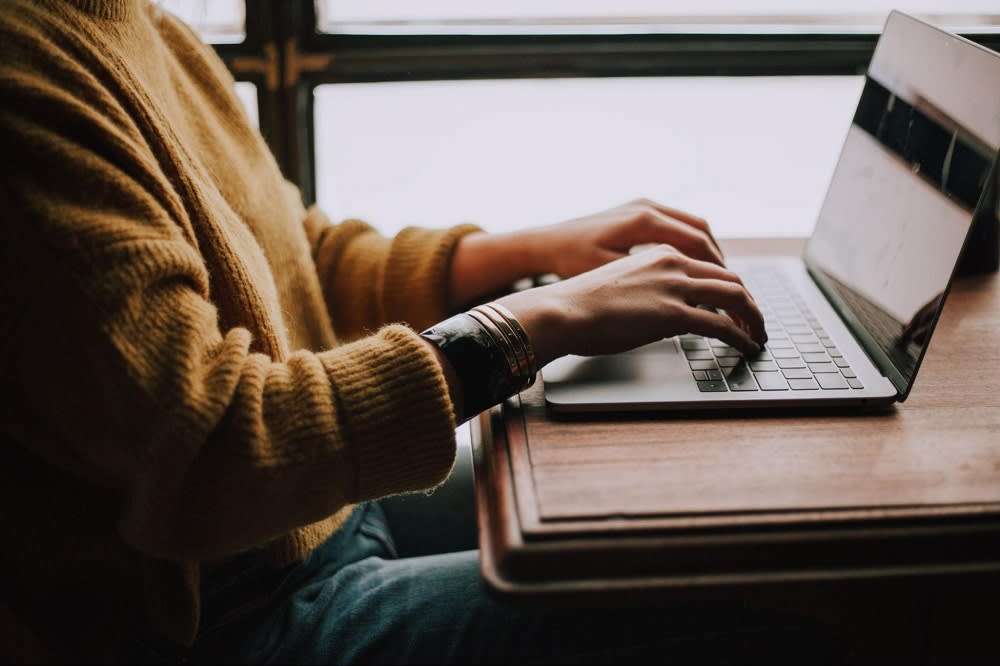 Photo courtesy of Unsplash
The Internet is one of the most hassle-free ways to buy or sell a home. With an unlimited audience reach, online browsing provides a one-stop solution for sellers to advertise and for prospective buyers to find properties easily.
Marketing online as a home seller is very easy and convenient—uploading pictures and videos of the house/property. Similarly, buyers can also view the uploaded pictures and videos and select the home of their choice with a few clicks.
To sell your house online, you should showcase your property listing in a favorable light. Ensure you take professional pictures and videos that make your property stand out. Flaunt every attractive part of your house to capture the attention of as many prospective buyers as possible.
Highlight the unique aspects of your property and use other visual techniques to grab attention. With such a promotion, you will sell your home online free from stress.
Browsing homes online affords buyers an opportunity to tour the house without an actual in-person visit. At a glance, you can decide whether the house appeals to you and if you'd like to take the next step, rather than visit several houses only to be disappointed.
Use print media for advertisement

Thanks to the Internet, the world is now a global village, but you can't overlook the vast number of potential buyers who flip through physical newspapers daily. Many of these readers don't use the Internet frequently—they present an untapped offline market.
To take advantage of print media, take out a full-page advertisement showcasing the most attractive features of your property. You may select a publication that is architecturally inclined. You may even choose a high-end publication such as
The New York Times
to target high-end clients to your luxury property. Buyers may use print media to peruse the real estate advertisements in print media.
Conduct proper market research on property value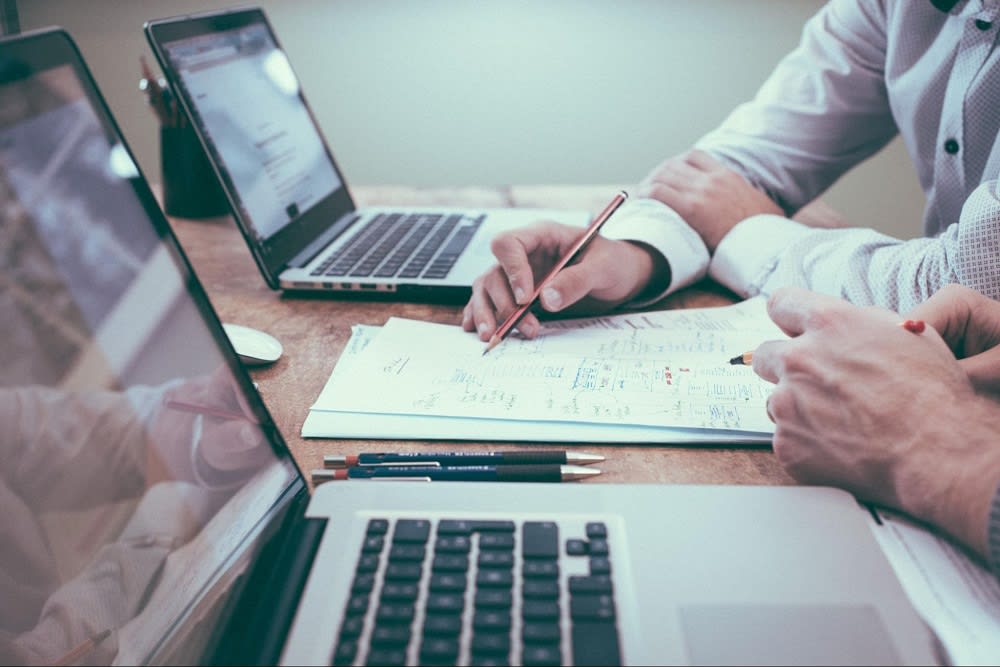 Photo courtesy of Unsplash
Figuring out the prospective value of a house you want to buy or sell yourself relies on sufficient research of property value. The tentative price one settles on may put off prospective buyers or lead to a loss after the sale.
To create a realistic value, perform a real estate market analysis comparing the values of other similar homes. An accurate real estate analysis involves a specific search of similar homes within the neighborhood of your target property.
Your analysis should cover houses of a similar size, design, number of rooms, bathrooms, floors, and the age of the house. It's crucial to conduct your analysis within the limits of these characteristics since they help determine the value of the house.
Market research also involves finding the original listing price of the target property, giving you a general idea of the price range. With this information, you can set a price ceiling for a buyer and a floor price in the case of a seller.
Refresh your home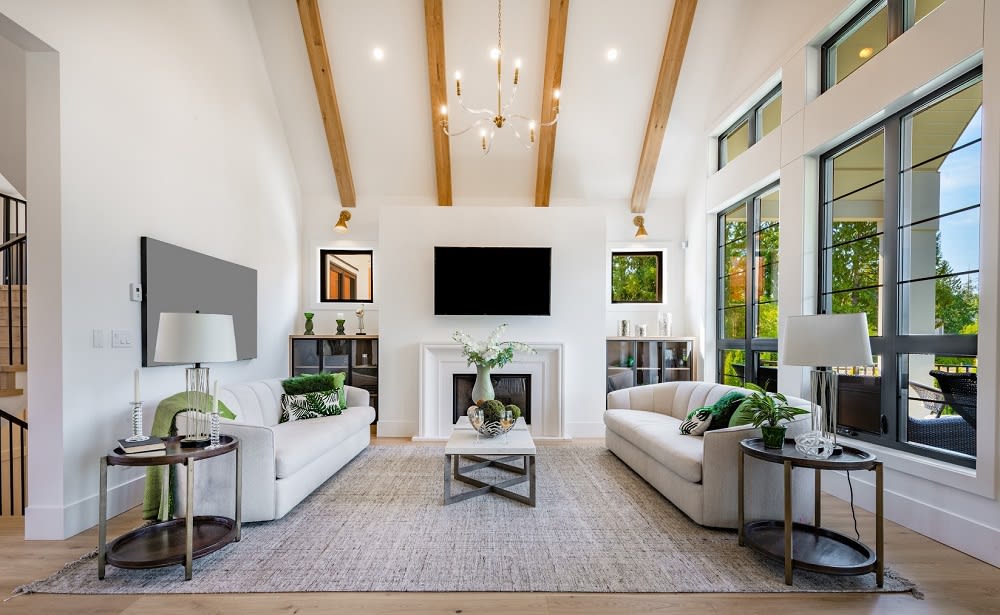 Photo courtesy of Shutterstock
Every homebuyer looks for a well-kept home that they can either move in immediately or requires a little tweaking to suit their needs. Refurbishing may be an excellent way to prepare your home for sale, but it isn't the most ideal.
Refurbishing a home doesn't provide a great
return on investment
. Instead of renovation, you should focus on refreshing the home through high-ROI home prep activities such as:
Improving your curb appeal

Repainting and upgrading the lighting system

Deep clean and declutter
Handle the mortgage

Most people become homeowners by virtue of home-financing plans such as mortgages. As a result, mortgages affect both homebuyers and sellers.
How mortgages affect sellers

For sellers, mortgages impact what happens to the money accrued from the sale.
If you want to sell a house you acquired through a mortgage yet to be discharged, you must assess your mortgage situation and determine a suitable financial plan.
When you sell your mortgaged home, the buyer's funds are ideally supposed to cover the mortgage. This means that the sale price needs to at least cover the mortgage price, lest the sale becomes an underwater sale. This refers to a situation where the price of the mortgage consumes the wholesale price without discharging it.
Find out your mortgage payoff amount by contacting your lender. Remember that the payoff includes the interest rate accrued over the loan duration. The sale of an underwater home would require you to come up with additional finances to offset the mortgage, which is quite a hassle.
If you find that your mortgage payoff amount is higher than the sale price, you should reconsider your decision to sell. It's best to sell your house when the sale price exceeds your mortgage payment amount.
How mortgages affect buyers

As a prospective buyer, approach a lending institution of your choice to assess your mortgage options. Mortgage financing has been beneficial to prospective homeowners currently short of the purchase price. This kind of financing is a primary way to stress-free property acquisition.
The information you receive from your potential lender determines your budget. This in turn becomes a deciding factor on the type of house, size, location, and so on that you should consider.
Set a timeline

Buying or selling a home is a significant undertaking that can take months, depending on the market conditions. Start laying down a strategy immediately after you decide to buy or sell a home. Research the market and decide whether you'll use a real estate agent or go into the market on your own.
Write down your strategy with milestones and the tentative timeline you expect to achieve each milestone. Whether you're buying or selling, leave enough time for market research and ample time to prepare your home for a sale.
Find your next home or a great buyer with Trish Lowe
Buying and selling a home is a tedious process that requires a seasoned realtor by your side. If you're looking for a way to break into the market and sell or buy a home with less stress,
Trish Lowe Group
is precisely who you need.
Contact us today
for a cheatsheet through all your real estate needs.
*Header photo courtesy of Unsplash