Staging a property is one of the best investments to ensure that you receive a speedy offer and that your gorgeous home sells for the best offer. According to research, staged homes sell
17% more
on average than non-staged ones.
Effective staging techniques will help the individual spaces of your home look just as impressive as its amazing architecture and amenities. Sometimes, certain rooms may be awkward, which begs the need to show folks how to make the most of them. An empty house can somehow lack character and feel cold. Without furniture, rooms tend to feel smaller, so how we arrange furniture offers customers an idea of what is feasible.
Read on for Trish Lowe real estate's seven strategies you can employ in your staging process to showcase your home in its best light and impress your buyers.
Seven home staging tips to impress buyers

Staging is meant to showcase a home to potential buyers and entice them to make the best possible offer. Good staging highlights a home's best features while attempting to conceal its flaws. It also helps buyers visualize themselves living in the actual space. When done correctly, home staging gives your house a competitive edge.
1. Work on the curb appeal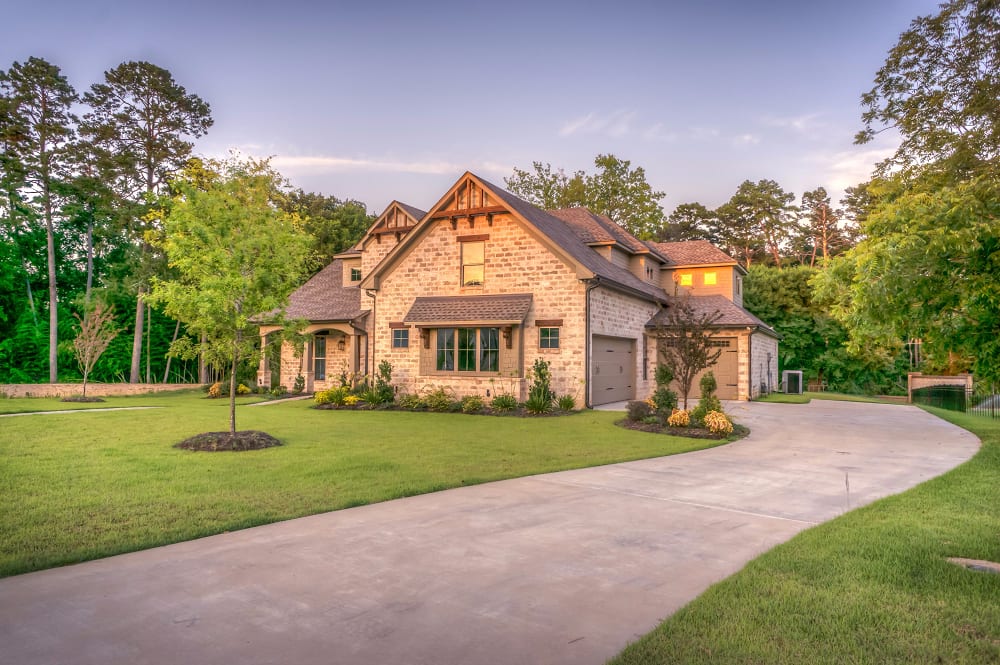 A buyer's decision-making process does not begin when they pass through your front door. Instead, it starts all the way from the street. First impressions can make or break it for you, as they create a perception that buyers carry with them throughout the entire viewing process.
When staging your home, aim to create a spectacular first impression with amazingly designed curb appeal. This captures the buyer's attention from the get-go, and everything else they'll see will build on that perception and make them want to own that space even more.
To boost the curb appeal:
Ensure your gutters, roof, and siding are free from dirt and grime

Paint the front door in a color that matches well with the rest of the home

Replace the mailbox and worn-down house numbers

No matter the season, fill in empty beds with flowers and greenery. Fill window boxes with greenery, too

Add seating in your outdoor space to make it look cozy

Brown lawns are uninviting. Ensure your front lawn is mowed and hedges well-trimmed
A beautifully manicured lawn and exterior create anticipation in the buyer's mind, making them yearn to see more and possess the space.
2. Deep clean the entire house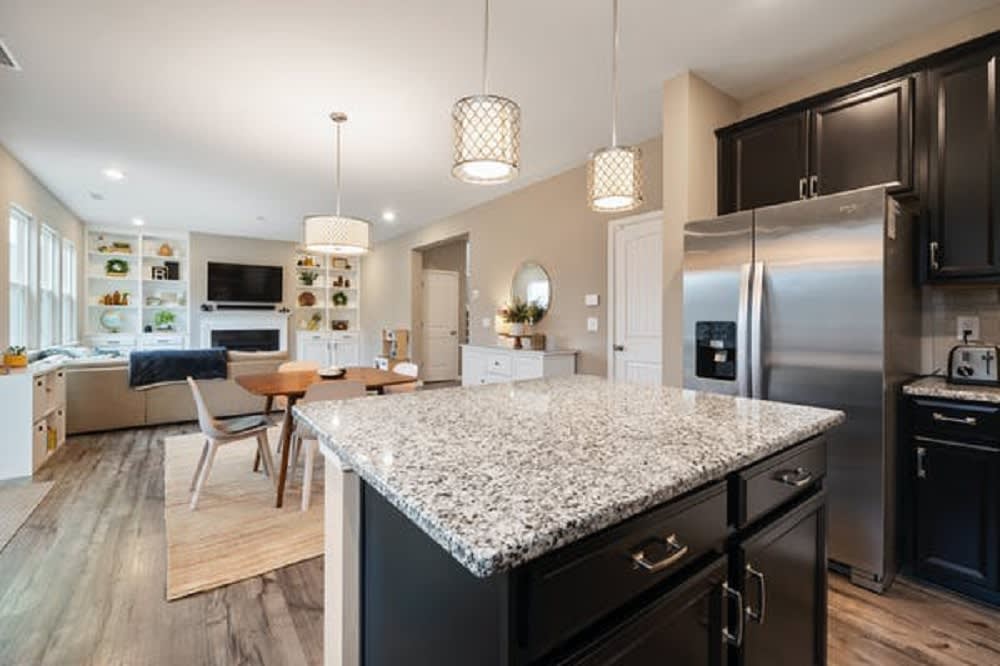 The first step in staging the home's interior is deep cleaning. A clean, tidy house gives the impression that the home is well-cared for, which is essential for most buyers. Even renovators are hesitant to purchase a home that appears to have been neglected.
If doing all the cleaning yourself sounds like too much work, consider hiring a cleaning agency. Some things to remember when deep cleaning your house are:
Ensure the kitchen and all appliances are spotless.
Make sure your bathrooms sparkle. Deep clean the corners of bathtubs and sinks and remove all soap residue. Open windows and air bathrooms to make sure they smell fresh.
Don't forget floors and all other surfaces, including the floors. Scrub tiles to remove grime and wipe down windows and doors. Dust off cabinets and shelves
Dust off the decor pieces sitting on surfaces like tables and shelves
Don't forget soft furnishings. If you have carpets and mats, make sure they are vacuumed and aired
Deep clean all furniture in the house
3. Declutter and depersonalize your home

Once you've lived in a house for a while, you tend to accumulate a lot of stuff. Buyers don't want to walk into a home and find it full of clutter, though. Clutter will distract your buyers from seeing your home's best features and make your space look smaller.
Two questions guide you through the decluttering process: Is it attractive? Is it functional? If the answer to both is yes, then you may keep it. If not, then it has to go. The aspects of simplicity and functionality are what have made the minimalist designs and style so popular and attractive to many. Keep that in mind while reorganizing your home.
Personalized items, such as family photos and souvenirs, create a feeling of being in someone else's home. Depersonalizing your home is essential because potential buyers want to imagine themselves living in the house.
When decluttering and depersonalizing your home:
Work on one room/space at a time.

Get a storage unit for the things you haven't used in a while.

Do not use closets to hide stuff. Instead, clear and organize them, as many buyers like to check out the storage options in your home.

Donate or throw away the things you don't use.

Put away pet supplies and your kids' toys.

Reduce the number of decor pieces on surfaces like your bookshelves. Even though decor pieces can make a house feel homey, too much of it can be distracting.
Once you have a clean and clutter-free space, you can move on to decorating it to intrigue viewers.
4. Get the right furniture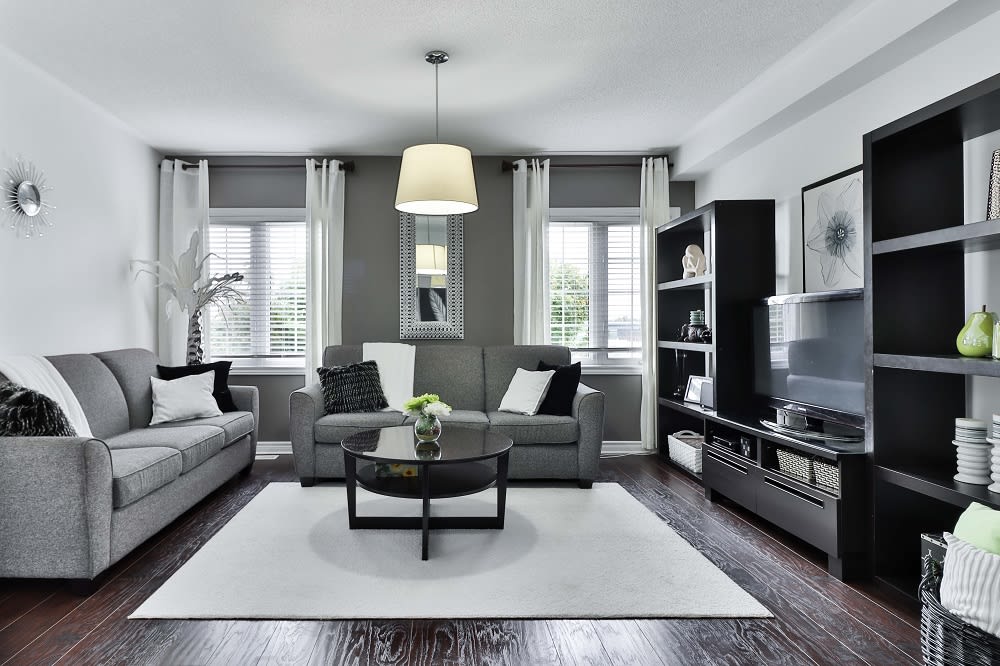 A practical home staging tip is ensuring all the furniture pieces are suitable for each space. If you want to sell your house fast, ensure that buyers appreciate the amount of space in your home. Large furniture pieces make a home look too small, while too-small pieces make a home feel empty.
Select furniture pieces that compliment the space and emphasize the room's intended function. The living room, for example, should be staged to highlight it as a social gathering and relaxing space.
In each room, find a focal point and arrange other furniture pieces around it. Whatever you do, make sure your furniture pieces look tidy and inviting.
Start with the big furniture pieces and then build around them

Experiment by moving furniture pieces around to find the best angles

Go easy on decor items; the fewer, the better
5. Adding a pop of color

Painting your home is an excellent way to make it pop. Stylish paint brightens a room and makes it appear larger and well cared for. When staging a home, it's best to work with a neutral color palette. Neutrals are timeless and easy to decorate. They reflect light beautifully, making spaces feel larger. You can add color with accent pieces like indoor plants and small decor pieces.
6. Give every room an individual character

Make sure that each room in the house has an individual vibe. All the rooms should fit together to create a cozy home, but each space should stand out on its own. Simply show your buyers that every square inch of the house is functional.
Tips on how to create character in each room:
Living room: The living room is often the first room potential buyers see, so make sure it's impressive. Make the living room cozy and inviting, as it's where many of life's best moments happen.

Home office

: If you can add office space, do it. With the shift to

remote or hybrid work

, having an office in your home gives you a competitive edge.

Bathroom: Accessorize with candles, small plants, or high-end soap bottles. Add in some clean white towels.

Kitchen: Consider making small changes like replacing cabinet handles and drawer pulls to give the kitchen a new look.
7. Accessorize and do some final touches

When selling a home, you should consider what design style will appeal to the most potential buyers (your professional stager can help with this). Ensure that all your staging efforts have the most significant impact with the following final touches:
Put fresh flowers in vases

Set your dining room table

To let in more light, use sheer curtains

Add colorful throw blankets and pillows to large pieces of furniture

Add rugs and mats around the house. When choosing a rug, find one that can accommodate the main pieces of furniture in a room.

Accessorize bathrooms with plants, scented candles, and some clean towels
Do you need help staging your home?

Buyers aren't just looking for a place to sleep. They want a place to live, raise their families, and pursue their goals. If your home is furnished and appears pleasant, it will be much easier for buyers to visualize themselves living in it.
Do you need help selling your home?
Contact Trish Lowe Group today
, and they will guide you every step of the way. Trish and her team are dedicated to providing prompt, professional services to make you feel at peace during the selling process. Their qualified and educated agents are experts in the Raleigh, Durham, and Chapel Hill real estate market and are ready to sell your house to the best buyer for the highest price.