Jordan Lake is the luxury getaway that could become your permanent home! Families and working professionals all flock to Jordan Lake and the greater Chapel Hill area for career advancements, better education, elegant homes and upscale condos, and adventure opportunities like Jordan Lake! Go sailing, fishing, and hiking in the Triangle's most beautiful recreational center.

The Preserve at Jordan Lake homes are some of the finest in eastern North Carolina, and their value rises steadily in nearly any market. The golf course, which is endorsed by legendary PGA champion Davis Love III, has been recognized by Golfweek Magazine as one of the top modern courses in the country. The Preserve also acts as a wildlife refuge for native animals such as the bald eagle, and property near the green is very desirable in this eco-conscious semi-private club. If you have found your dream home at The Preserve, get ready for adventure, elegance, and natural beauty to fill your afternoons and weekends!
Luxury golfing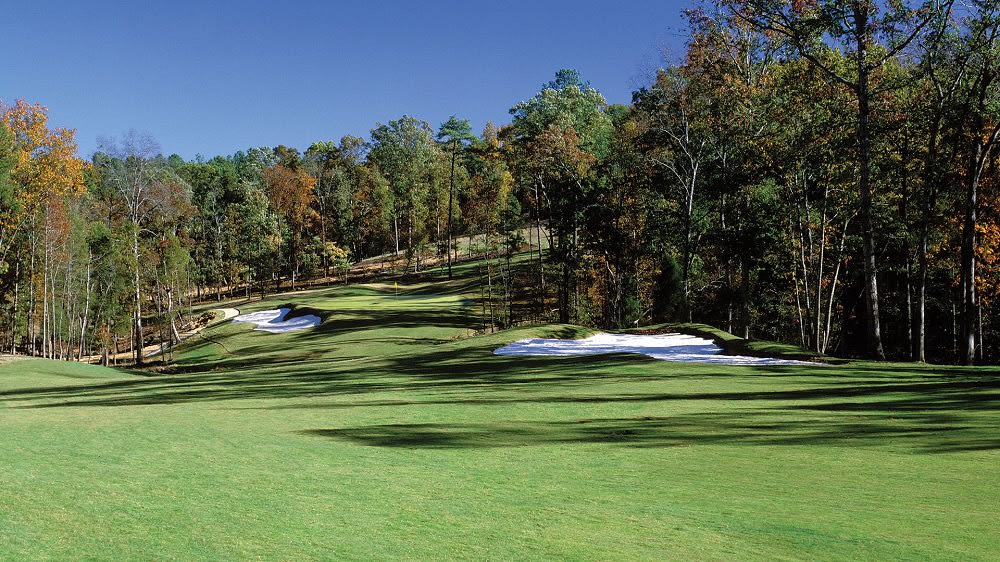 Photo courtesy of The Preserve at Jordan Lake
Golf is unavoidable when you are living in one of the new homes near Jordan Lake, NC.
Each hole
offers fun and unique challenges for golfers of any age and experience level. The course is well-staffed with friendly, knowledgeable attendants, and proper golfing attire is required to match the elegance and standards of the course. And for ambitious event planners, the course is well-suited to host golf tournaments year-round. Confidently plan your charity event knowing that you can access all of the luxury amenities offered by The Preserve, including food and drink service, club and cart rental, and expertly-led clinics and lessons for players.
In your first week as a lake resident, you will want to go
book a tee time
online and beat the rush to the links! Golfing is an excellent way to exercise, bond with friends, and make lasting memories with fellow players. Take an afternoon off to play the front or back nine, then grab lunch at The Grille at The Preserve, an upscale dining spot led by a gourmet chef with over ten years of professional experience.
Take a swim

The water is one of the club's biggest attractions, and every resident enjoys the different swimming options readily available to them! The pool was recently renovated, and the nearby fitness center and grills turn a simple swim into a full and fit day in the sun! Whether you just want to cool down or beat your last lap record, the pool is a luxury amenity that is sure to delight.

And of course, where else can you splash around in a 14,000-acre body of water? Nowhere else but Jordan Lake is it possible. Enjoy one of the seven swimmable beaches bordering the lake, and pick from the hundreds of campsites nearby to extend your outdoor stay. RV hookups and flat land for pitching a tent are easy to find, and the sunset views on the water are simply breathtaking. Become an official Jordan Lake resident by taking a dip in either body of water, looking for bald eagles as they soar above, or even renting a boat for the day. Adventure awaits you at The Preserve at Jordan Lake!
Go fishing and hiking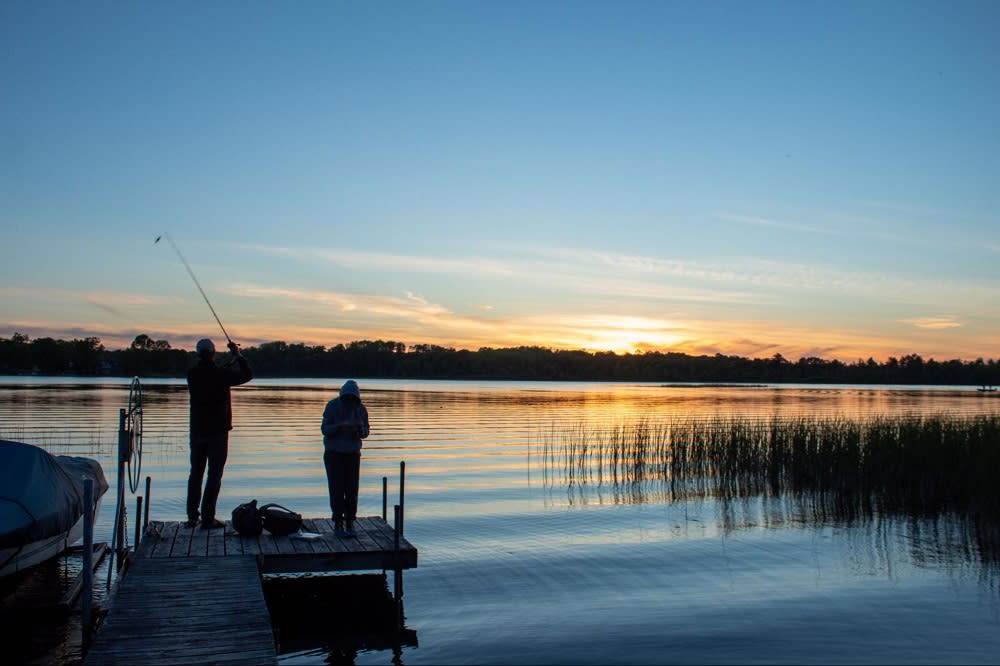 Carolina Sportsmen
, the dominant authority on trophy fishing in the Carolinas, praised Jordan Lake for its numerous
fishing spots
and recent land developments that definitively established the lake as a hub for trophy fish. Fishing at Jordan Lake is a treasured pastime of locals and "newbies" alike, and the water invites all fishermen to try their luck at catching a big-mouthed bass. Sunfish, white bass, and Carolina catfish are all fair game, and anglers love the easy access to bait shops, boat docks, and camping spaces. Cast your line during your first week as a new homeowner in the Chapel Hill area, and make your mark as a new member of The Preserve and its affluent community.

Or take a hike! Get your hiking boots on and stroll through miles and miles of preserved land and rustic landscapes. Residents of The Preserve are athletic, adventurous, and appreciative of the natural beauty surrounding them daily. That's why hiking is such a dominant hobby for all age groups near Jordan Lake. For a great half-hour hike, loop around the sight of the former Jordan River Dam. The dam was demolished years ago, but the paved trail still circles the property. It is an excellent trail for beginners or intermediate-level hikers, and bird-watching is highly encouraged. However, be warned that the heat index may be high on the paved walkway in the summer months, so be sure to stay hydrated as you hike!
Explore luxury real estate

Your first week at The Preserve at Jordan Lake will change you. The outdoor lifestyle, the laid-back pace, and the crisp lake air will keep you coming back for more. So why not explore homes for sale in the preserve at Jordan lake? Luxury property is on the rise, and appreciation is inevitable in such a sought-after area. For staying or renting out, buying a new, modern lake house near an upscale golf course is a great investment for you and your family. Let the vacation continue year-round by relocating to Jordan Lake!
Buying a home can be tricky. That's why the
Trish Lowe Group
is here for you. Trish is an expert in luxury real estate and can guide you through any market, no matter how daunting. Her team of experienced professionals will connect you to the perfect home and provide expert advice and speedy assistance every step of the way. Take a look at her impressive
portfolio
, brimming with available properties that won't last long on the market. Chapel Hill and the greater Triangle area are synonymous with class, elegance, and plush comforts for advanced modern living.
Join a strong community built on family, fun, and golf, and fill your first week at Jordan Lake with fish, hikes, and festivities! And for the definitive source of real estate insight, even in a "seller's" market, reach out to
Trish Lowe
and view an available property today! This may be the moment you've worked for all of your life. Give yourself the best, and invest in luxury real estate in the Triangle!