The Montclair area is one of many desirable areas in the south's most eclectic state, North Carolina. Families and working professionals relocate to Montclair for its proximity to the Research Triangle, a tight collection of metro areas near several prominent tech companies. While the major cities of Raleigh and Durham are phenomenal towns for families and couples to live and play in, many opt for the nearby suburban section of Chapel Hill, known as Montclair.

The commute to the bigger cities is quick and easy, the area is close to prestigious schools, the surrounding neighborhoods are gorgeous and modern, and Jordan Lake is just around the corner for summer fun and serene views. These are just a few of the reasons your family should relocate to the Montclair area of Chapel Hill, NC.
Close to everything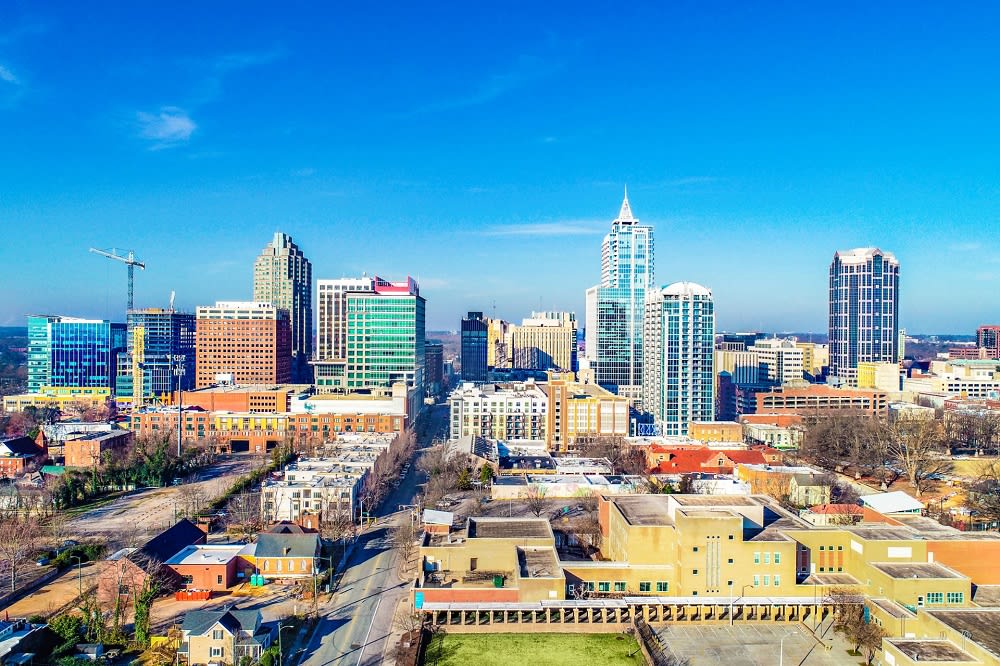 Montclair is the neighborhood of choice for tech employees, engineers, and others in the fast-paced, high-tech field. The area is close to I-40, making travel to the Triad or across the Triangle Area of Raleigh, Durham, and Cary, NC, easy and convenient. Montclair homes for sale offer luxury amenities, excellent landscaping, and a layout that allows for privacy and land development. Outside of work commutes, Montclair rests in the center of several upscale shopping districts, concert venues, and recreational parks and fields. Being in the middle of the Triangle and just outside of the decadent Triad, Montclair is the perfect option for future homeowners looking for the best of both worlds.
Visit the esteemed University of North Carolina at Chapel Hill, and tour the immaculate campus with an art museum and planetarium that are both available to the public.
The Carolina Basketball Museum
beckons fans of Michael Jordan and legendary coach Dean Smith, as both were noteworthy alumni of the highly-regarded basketball program. When you live in Montclair, you can enjoy all of the campus' nearby delights, including the beautiful
Coker Arboretum
on historic Cameron Avenue. Visit
their website
for paths, ticket information, and striking historical background!
Stellar schools and nearby neighborhoods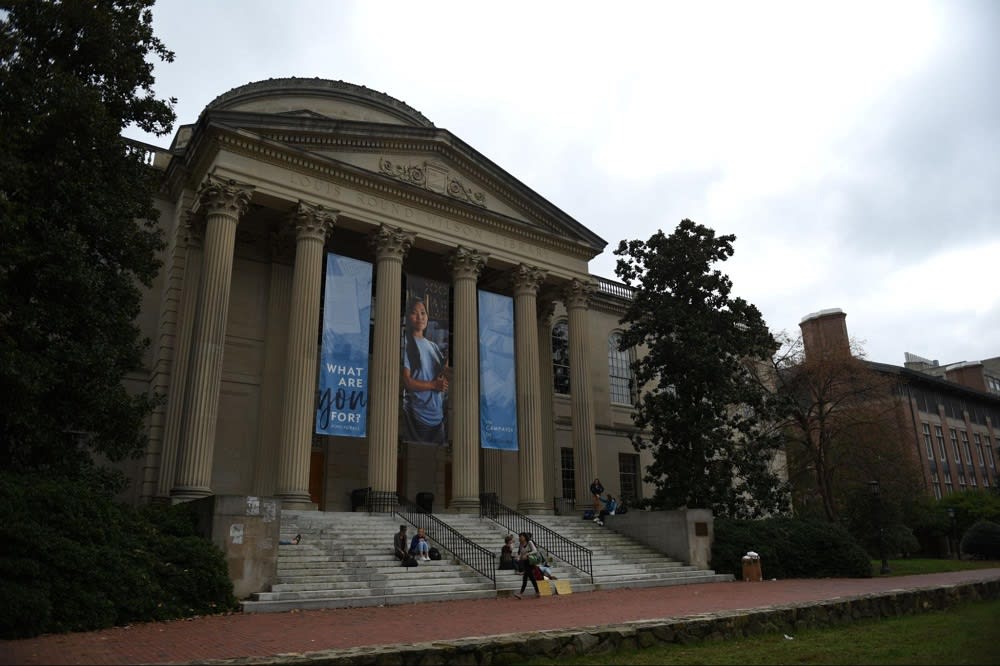 If access to prestigious education is a priority, moving to Montclair is a wise decsion. The suburb is incredibly close to the bustling University of North Carolina at Chapel Hill campus, and special events, lectures, and learning opportunities are guaranteed to enrich, enlighten, and enthrall learners of all ages! Maybe you have been putting off getting that master's degree, or perhaps your children are slowly but surely approaching college age. Being close to the most competitive of the UNC colleges is a major educational advantage, but there are other fine options in the surrounding towns.

Duke University dominates the Durham college scene and offers thorough and well-respected degree programs in law and business. The drive to Durham from Montclair/Chapel Hillis quick and easy, as the town is close to the prominent interstate I-40. North Carolina State is another major North Carolina university with an impressive background and alumni roster. Anyone in the engineering world will be familiar with the school's acclaim and positive reputation, and their undergraduate and graduate programs are highly sought-after. The higher learners in your family will be thrilled with the bounty of affluent college programs in their backyard, and the social activity and community events ingrained in college towns are a constant delight for Montclair residents and property owners.
Homes for sale in Briar Chapel, NC, attract luxury buyers for the same reasons. Access to fine schools, natural parks, and upscale
shopping centers
brings people from across the world to the Tar Heel state. Briar Chapel is an impressive neighborhood located only 15 minutes away from Franklin Street and the greater Chapel Hill area. The Oaks is another luxurious part of town, and homes for sale in the Oaks of Chapel Hill, NC, move quickly and sell for a high price. It's no surprise that such a fun and inviting town is filled to the brim with affluent neighborhoods and gorgeous parkways, stores, and learning centers.
Jordan Lake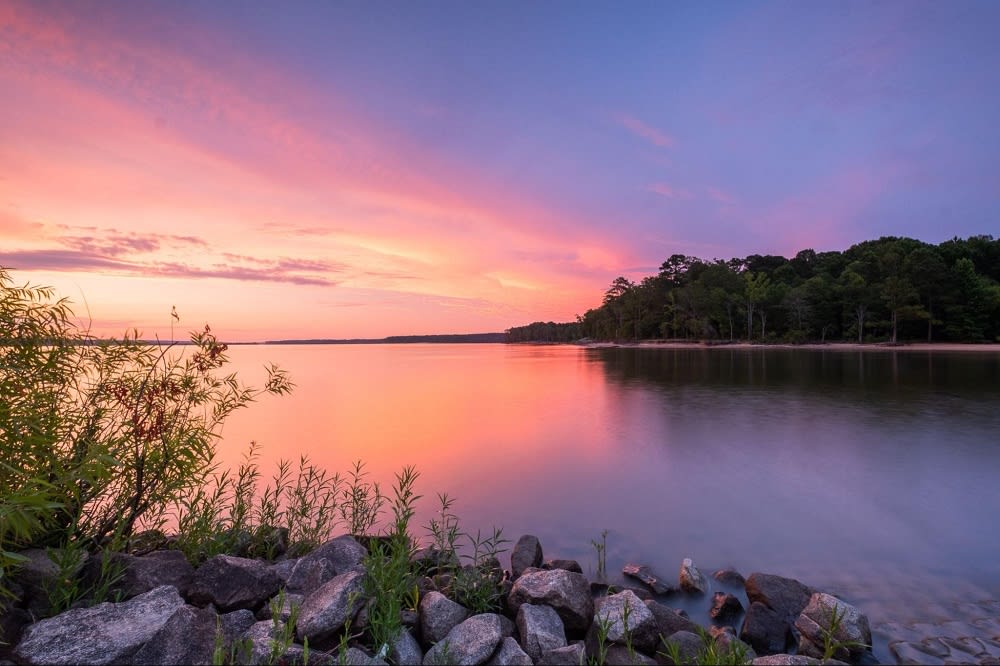 Just west of downtown Raleigh, another amazing metropolitan area in the Triangle, Jordan Lake is a stunning oasis with seven acres of camping, swimming, and boating spots. Be on the lookout for bald eagles, as they are spotted near the lake every summer, and explore the many different access points for premiere fishing and sailing adventures. Whether you are "glamping" in a decked-out RV or roughing it in a tent, Lake Jordan has
a spot
just for you. Campers, sailers, and hikers across all skill levels and backgrounds will find a new adventure on the glistening shores of Jordan Lake.

Living in a city with tall buildings, traffic, and too many people can be draining. And when your career or other passions bring you to a metropolitan area, you need an outdoor escape. This is what Jordan Lake offers the tech workers and engineers who live in the Triangle and long for a rustic respite from the rat race. After one visit to scenic Jordan Lake, your family will be confident in their decision to relocate to eastern North Carolina.
The right realtor

Moving is not always easy, but with an expert real estate team at your side, buying Montclair real estate is simple, lucrative, and a stable investment that will benefit generations of family members as it appreciates and stays with you. Many prominent investors seek out property in the Triangle due to its mass appeal, constant demand, and high rate of appreciation in value over short time frames. Even if you are staying in your current residency, buying luxury property in North Carolina could prove to be a worthwhile investment for renting or vacationing.
Trish Lowe
has the experience, connections, and portfolio to honor all of your luxury home-buying needs. Her biggest priority is making positive connections with homebuyers and new North Carolina residents, and her numerous accolades and awards highlight her impressive background and consistent customer satisfaction rate. Buying a piece of luxury property in the Triad and Triangle areas of this eclectic state is almost impossible without Trish's insider insight, local familiarity, and expert advice. Visit
her website
to view available properties, and make an appointment today to explore your many home-buying options!